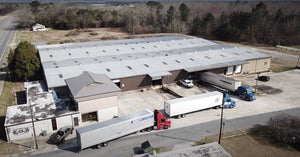 Advanced Wildlife Solutions
A complete line of
Premium Wildlife Nutrition Products
OUR STORY: We planted our feet in 2008 when we brought Antler Addict Deer Mineral to the market. Today, the 4S brand represents a full line of premium wildlife nutrition products to help attract, hold, hunt & grow big healthy deer. The base concept of our mission is simple: create & provide advanced wildlife solutions.The hard part? Nutrition. Proper rations. Understanding wildlife health and digestive systems. The family of wildlife nutrition products you see today is the product of thousands of hours of research, field-testing in different areas of the country & trial/error alongside several wildlife nutritionists. We love what we do and will continue to learn, innovative, develop and engineer new ways to provide people who live the outdoor lifestyle with products they can trust.
Proven Results ~ Our Promise
We will not bring a product to the market that hasn't been thoroughly tested and proven to provide positive results in multiple spots across the country.
Family Owned & Operated
Who We Are
We manufacture & sell premium outdoor products. We are ordinary blue collar people striving to do extraordinary things located in the heart of Reynolds, GA. Family owned & operated. Proud to say we have some of the hardest working, country living, most determined, coffee (& beer) drinking people on our team at 4S. Looking for something new? We're always looking for good people. Reach out!